Review: 32 Candles by Ernessa T. Carter
July 25, 2011
Title: 32 Candles
Author: Carter, Ernessa T.
Length: 338 pages
Genre: Fiction, General
Publisher / Year: Amistad / 2010
Source: For review from TLC Book Tours.
Rating: 4.5/5
Why I Read It: I'm not going to lie, it seems every blog promoting African American lit has been praising this one. I just had to know more!
Date Read: 12/07/11
Davie Jones doesn't know who her father is but according to town gossip it could be any man in town. Davie's mother, who is mean and both verbally and physically abusive, is a prostitute around town and has taken home many of the husbands in the town. After a beating from her mother Davie has been voluntarily mute for years, which makes it easier for her to be ignored a lot of this time. Both these facts and her looks (Davie has never been accused of being pretty) make her life terrible and she can't wait until life improves – she is waiting for her Molly Ringwald ending and has been since she first say Sixteen Candles.
When her moment comes, however, things don't turn out quite as planned. Davie realizes that things always can get worse and that there is no way she will put up with any more – instead she runs off to L.A. to make her own life. And Davie is successful, she grows into her natural beauty and her fantastic voice helps her become a successful lounge singer. She makes new friends and family, and life is going well… until people from her past run into her and possibly ruin it all.
This book was absolutely fantastic, I picked it up and stayed up until way too late (or early in the morning rather) to read it because I just had to know what happens. Although I'm a cynic I still love me the occasional love story and this book was just that – plucky heroine who makes her own life despite all the odds and then has to struggle to get what she wants in the face of new adversities, deciding if love is worth it and learning how to act.
Carter has written a fantastic cast of characters who, I felt, were all well-written and fully fleshed out. Even the more minor characters or those characters that we feel we should be able to hate, we see new sides of in the end. The voices of the characters also rang true and throughout the story as the characters grew and changed I felt like I was along for their journey. Their changes felt real and I never doubted the things that they did. One other point on the characters in the book – Carter also includes a few gay characters who are both entirely believable in L.A. show business and were included without any homophobia cropping up. I appreciated this inclusion.
Another thing that Carter does in this book is discuss the class system in America. Although Davie lives in an all black neighborhood, there is still divisions among the students in terms of class. When the Farrell's move in they rule the school because they have money in a way that no one else in the town does. Later on in the story we see class come up again when Davie sets rules in her relationship, refusing expensive gifts and payment for things. I loved that Davie was so strong and unwilling to sell out in a way that she wasn't comfortable with.
Which leaves me to my next point – what I loved most about the book was Davie as a character. Davie was strong, independent, and resourceful. She may not have always been nice or perfect but really, how many of us are? I loved how Davie stood up for herself through the story in so many ways, and I especially liked the Between Then and Now chapter of the book (evil giggle). But Davie not only stuck up for herself in the worst ways, she also knew what she had to do and worked toward getting it done.
Definitely a well written and engaging book that I would recommend to anyone who likes contemporary novels and who likes Molly Ringwald or other similar movies. Really, do give this a read! Sure it's a bit syrupy and just-too-perfect-to-be-believable, but that is what makes it so fun!
Other TLC Tour Stops: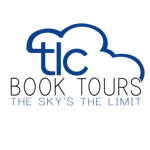 Monday, July 4th: Reflections of a Bookaholic
Thursday, July 7th: Picky Girl
Friday, July 8th: Book Reviews by Molly
Monday, July 11th: Helen's Book Blog
Tuesday, July 12th: StephTheBookworm
Wednesday, July 13th: 1330v
Thursday, July 14th: The Englishist
Friday, July 15th: The Englishist – guest post
Monday, July 18th: Steph Su Reads
Tuesday, July 19th: Freda's Voice
Wednesday, July 20th: Sara's Organized Chaos
Thursday, July 21st: Reading Through Life
Friday, July 22nd: Dreaming in Books
Monday, July 25th: Amy Reads
Tuesday, July 26th: The Feminist Texican [Reads]
Wednesday, July 27th: Bibliophilia – Maggie's Bookshelf
Thursday, July 28th: Life In Review
Thursday, July 28th: Seaside Book Nook
Friday, July 29th: Love to Read for Fun
Friday, July 29th: Write Meg